... enthusiastic about walking,
 ... active and fit,
  ...  curious,
   ... interested in the country and its people.
You:
  enjoy experiencing nature,
   like to get your exercise in a natural setting,
    are interested in meeting people,
     are in the mood for adventure.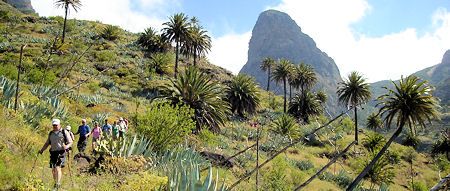 Furthermore:
Experience and fun are the top priorities for ¡Anda ya!. But the island's terrain also requires good condition, and above all sure-footedness. Good equipment, such as ankle-high hiking shoes, a hiking backpack and perhaps hiking poles, is necessary if you want to travel on La Gomera safely and securely.
So: ¡Anda ya! Here we go!